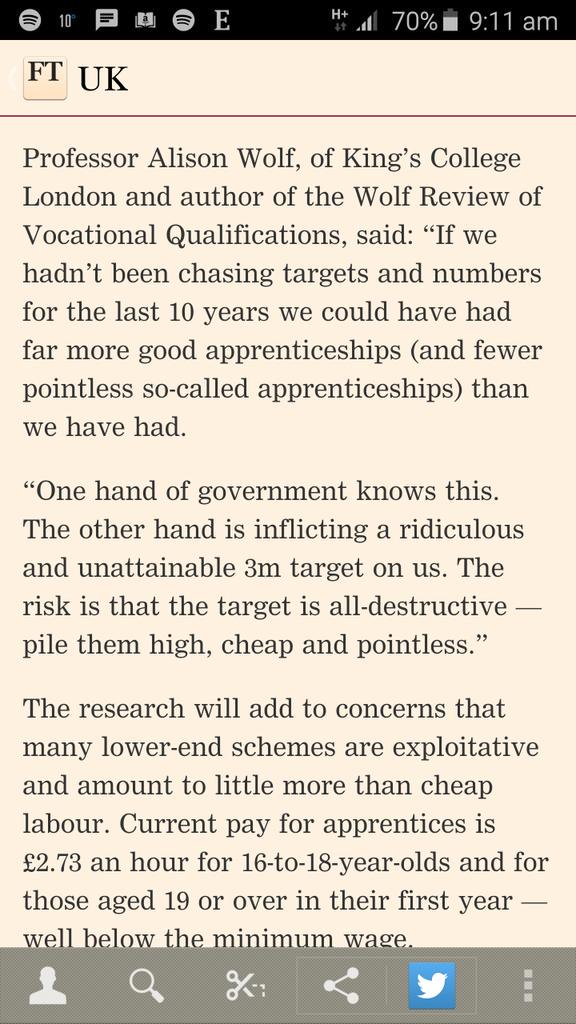 I've spent much of the past fifteen years being misunderstood about what I was saying about the corrosive effect of numbers in policy. I remember the blank look a member of Tony Blair's cabinet gave me when I told him about the contents of my book
The Tyranny of Numbers.
By then the the corrosion had really taken hold. It wasn't so much a problem with counting itself; it was the corrosion of effectiveness when we start muddling up the numbers with the real thing. It was, and is, extremely hard to convince policy people that there is a real problem here.
I'm not even sure when this particular round of numerical corruption set in. Was it Robert Macnamara's period in control of the American war effort in the Vietnam War, when he introduced kill quotas for each unit. The result was huge numbers of dead but American defeat.
Or was it Harold Macmillan's much-praised 300,000 housebuild targets from 1954, when huge numbers of homes were built but, to quote Gerald Ratner, and not to put too fine a point on it, they were total crap - a new generation of slums, this time without mutual community ties of support.
It has taken a long time, but I detect the beginning of a shift.
For one thing, the situation has become extreme. There is now almost no official measure of public life that we can trust - the Libor rate, the emissions data for new cars, the success of individual schools and hospitals.
Something else is required, though - like so much else about recent years, it isn't clear quite
what
. Unfortunately, this is one of the challenges that the coalition failed to rise to - worse they replaced the few targets they abandoned with payment-by-results contracts, which just compounded the problem.
Then last week, there was a fascinating
article in the Financial Time
s
about the struggle to achieve, not just
lots
of apprenticeships, but apprenticeships worth having - a distinction that tends to get lost in the virtual world.
Professor Alison Wolf, of King's College London, is author of the Wolf Review of Vocational Qualifications, and this is what she said:
"If we hadn't been chasing targets and numbers for the last 10 years we could have had far more good apprenticeships (and fewer pointless so-called apprenticeships) than we have had. One hand of government knows this. The other hand is inflicting a ridiculous and unattainable 3m target on us. The risk is that the target is all-destructive — pile them high, cheap and pointless."
The real, and now urgent, question is what should we do to provide some measure of accountability, without the sheer waste of resources and the ineffectiveness that creeps in when you control using numerical targets. Answers on a postcard addressed to Michael Barber and Tony Blair...
AND! My ebook Operation Primrose is on special offer for 99p this week. There is also a conventional print version here.
Subscribe to this blog on email; send me a message with the word blogsubscribe to
dcboyle@gmail.com.
When you want to stop, you can email me the word unsubscribe